Great tools for walking up the stairs
Posted on: 25-11-2016 om 17:00:44 | Dennis van de Burg Update 2021 | Tags: Safe and secure stairs, Seniors walking stairs
Tools for walking up the stairs with safety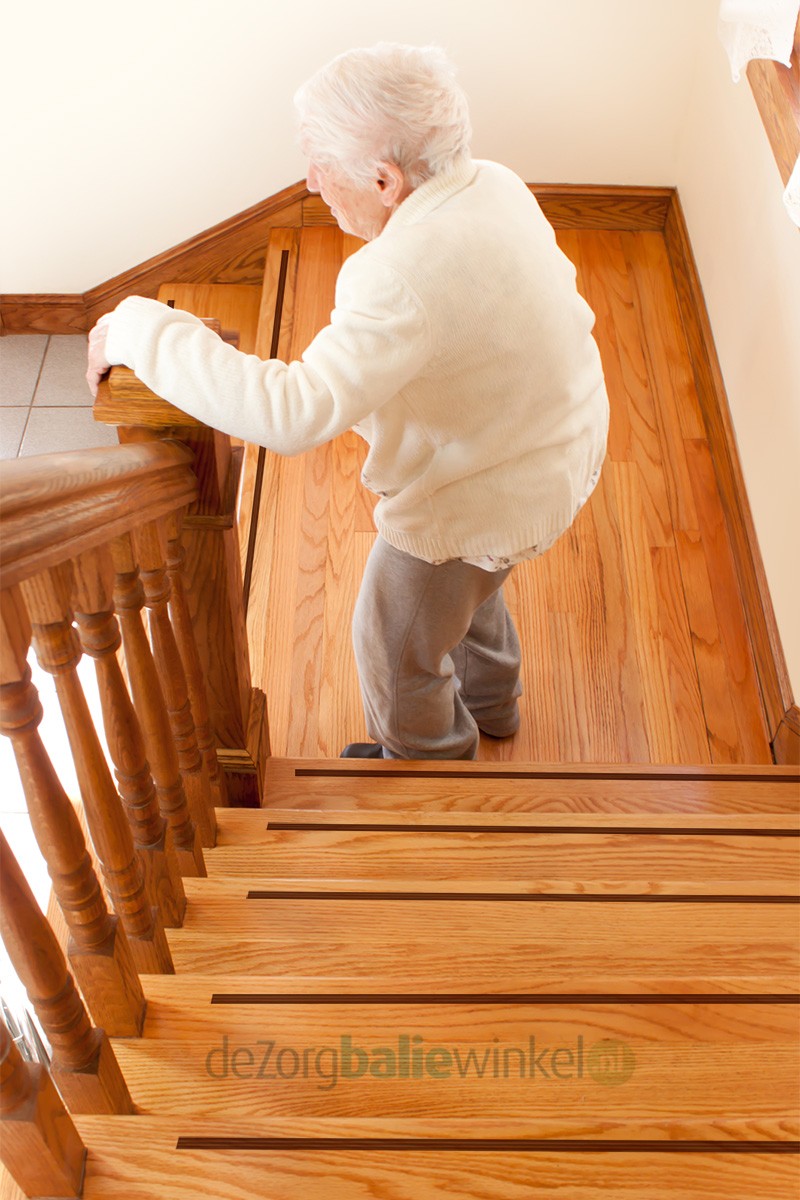 In the Netherlands a lot of stairs are pretty steep. The depth of the steps is also not to big and because of that it is not that easy to walk down the stairs. If you want to walk down the stairs often you have to place your feet in a skew way to prevent falling.
It is very important that you take some measures to create a safe situation and prevent any accidents.
On the wallside of the stairs, place a handrail with a size of 40mm diameters.
If you have a spiral staircase, place a wooden handrail on the pole so you have both sides to hold yourself.
If you do not have enough strength in the hands anymore, get an extra tape on the handrail for a good grip.
Is your stairs open on one side? Close it up with a good balustrading or let a carpenter do this for you.
Are the steps to high? Normally they should be between 18-19cm apart, if not there is a possibility to use stair risers, this is especially a good idea when you are getting older and stiffer.
Make sure you have good lightning in the hallway and at the stairs so you can see where you are walking.
Use light colors on your stair treads, so you see then better even when it is a bit dark.
Back
Comments
Login to give reaction Your comment will be posted as soon as it is approved.