Walking up your stairs while wearing socks?
Use this self-adhesive stair strip
Strong and sustainable self-adhesive anti-slip tape that you can easily apply yourself.



​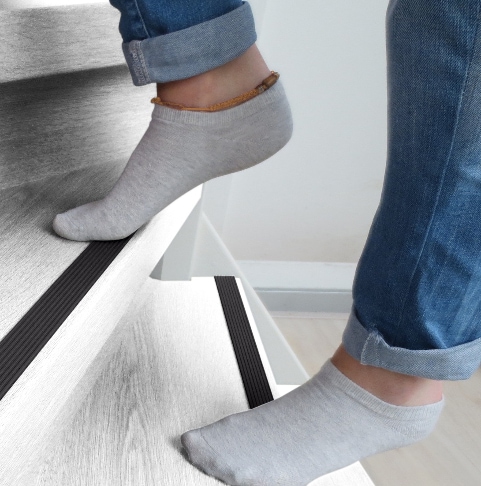 Fully prepared with accompanying tools
Anti-slip tapes
5meter of 15meter - 10 different colors
Complete sets of anti-slip stair strip
Full packs with roller and wipes
Do it yourself tools
Rollers - cutters - punches
Always walk safely and comfortably with this durable self-adhesive stair strip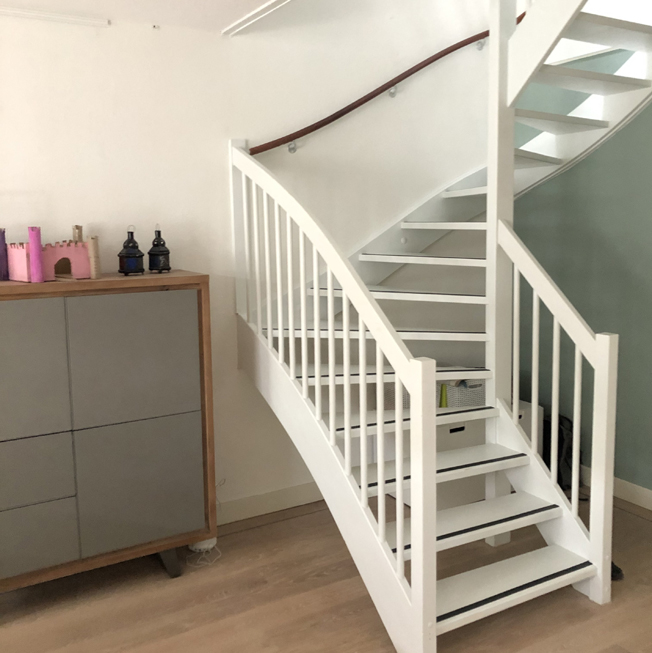 Comfortable material - No sandpaper
You've probably found the general sandpaper non-slip stair tape at your local hardware store,which cannot be compared to our high quality strip.
Walking noises are a thing of the past
Hard shoes and wooden steps make a lot of contact noise when climbing stairs. How nice would it be to be able to walk up and down your stairs quietly without inconvenience, but still safely.
Paint your stairs less often
Painting your stairs is quite the task, so of course you don't want to do this every year. Yet, using your stairs wearing only socks will definitely prevent the stair treads from wearing.Our strips grants you safety and sustainability of the paint layer.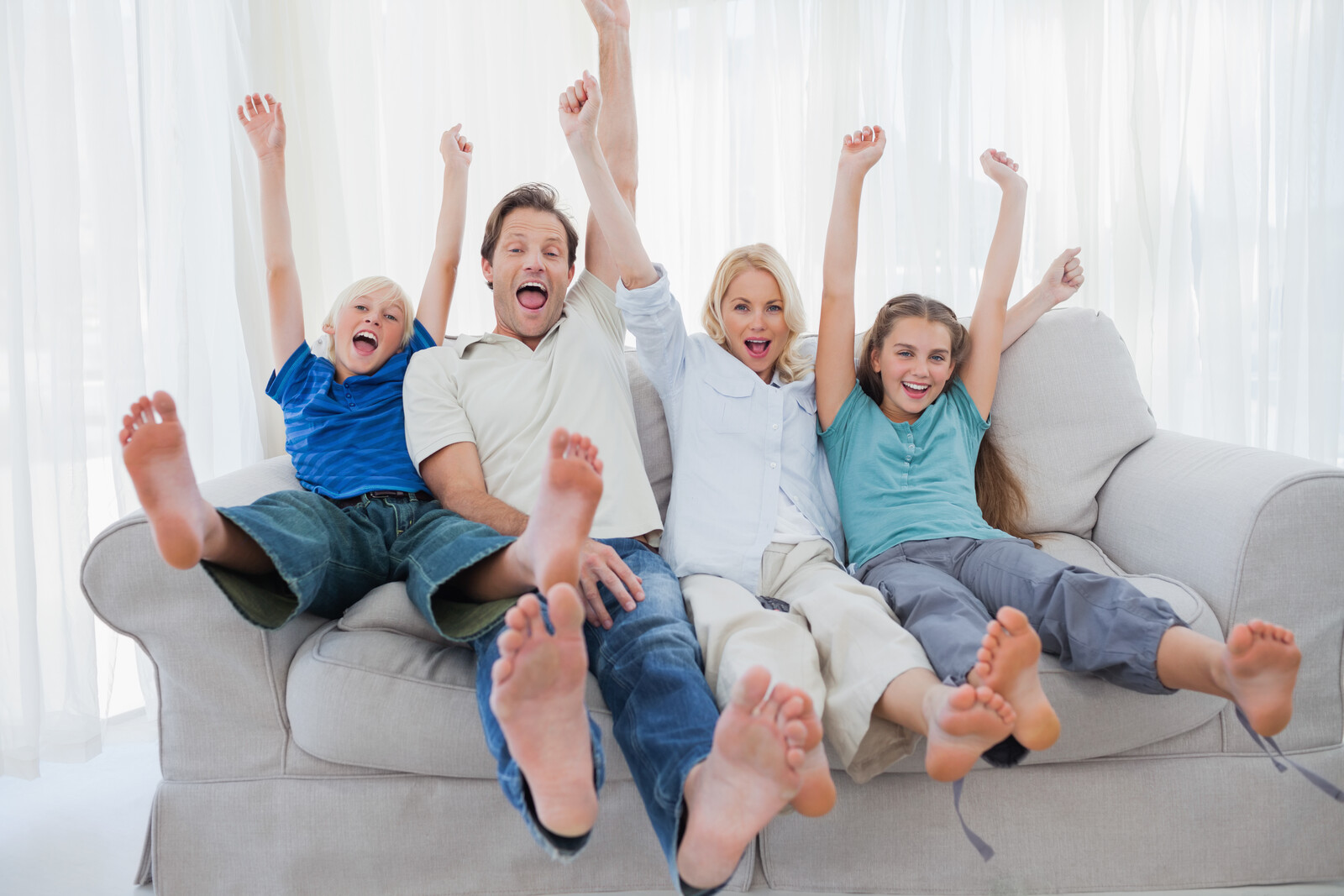 Fast delivery, excellent product, very easy to apply!
I chose the pearl copper color for my otherwise completely white staircase. The result is great, sleek, neat. Cut the 70cm strips and trim the edges round with the chisel I ordered with it. The strip is clearly tangible, not comparable to a "sanding paper" strip. The delivery of both the test samples and the final product went very quickly. I am completely satisfied.
With 10 colors in the range, there is always a suitable color of anti slip strip
With no fewer than 10 colours, the range is the most extensive range in the Netherlands. With the color configurator you can make the most beautiful combinations. You choose the color of your stairs, the color of your anti-slip rubber that best suits your interior. More than 100 color combinations are possible, so there is a beautiful color for every stairwell.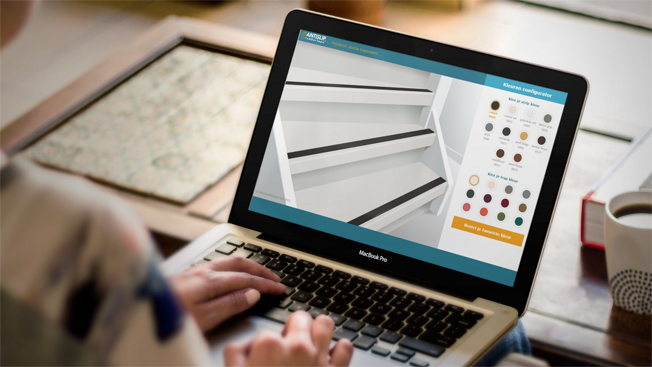 Strong and sustainable
This antislip tape is a Dutch quality product. The material is carefully chosen and of a special type of plastic, with the addition of an elastomer which gives a rubbery feel, but is not rubber.
Developed in collaboration with TU Delft
We are the inventors and developers, together with TU Delft, of this self-adhesive anti-slip strip for stairs.
Our anti-slip rubbers are recyclable
The anti-slip strip is a Pure Dutch Product, and produced under strict ISO standard and, not unimportant, also has Green touch to it.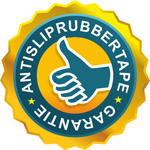 We offer a warranty on wear and construction
Our anti-slip rubbers come with a 2 year 100% warranty on wear and construction.
Easy to apply
Anyone can apply this strip, you don't have to be super handy for this, it's a job of a few hours. See how Joyce does this in this short instructional video.
But of course we will also send you a manual with your order, with step-by-step instructions. Then you can read how you can make this job a success.
More than 84.000 stairs are now safe and comfortable
More than 1300 customers give us a 9.1/10
Easy to apply, nice result
From ordering sample samples to actually sticking, everything went perfectly. Material is easy to process and wear-resistant. First remove grease and dirt from the material to be glued with the included alcohol wipes and then stick. I'm very satisfied.

Effective and looks nice and tight
Excellent non-slip tape. It looks very good and provides enough anti-slip. The accompanying instruction is clear. I chose not to stick the strip all the way across the full width and rounded the ends with the additionally ordered stans. All in all very satisfied.
Super product for increasing safety stairs
Anti-slip rubber tape applied to renovated stairs in holiday home. Super product to make the steps safe for the guests of the holiday home. The fairly steep staircase has now been made safer for our guests with this product.
I also bought this anti-slip strip 6 years ago. This was still in good shape and still looking good. We have moved to a bigger house. We have given the stairs a new coat of paint and provided it with the anti-slip rubber tape. A very good product with good grip, which I would recommend to everyone.

Fast service and quality product
We bought the rubber strips to stick on the stairs and received them very quickly. There were clear instructions and free household alcohol wipes and a distance card to hang the strips nicely straight. The strips adhere well and were easy to apply. Hopefully they will last a long time. Thank you anti-sliprubbertape.com

In my previous two houses I already had self-adhesive strips and this worked out great. Neatly packaged, sturdier quality, better adhesive strips and neatly added alcohol and instructions for use. What a relief! Super good neat strips that stay in place very well. Now I will never forget the company.
Still unsure about anything?
Don't be
What is the expected life of the non-slip rubber stair strip?

Will the strip last long enough? Testing over a period of 2 years of intensive use gives very good results. We therefore give a 2 year 100 guarantee with normal use on wear and tear and the construction. It is expected that the stair strip will last 8 to 10 years with normal use.
Is my staircase suitable for this antislip strip?

The non-slip stair strip can be applied to the most common stairs. For example, the strip can be used very well on painted stair treads, the stair renovation transfer step, concrete stair treads, marble stair treads or wooden lacquered stair treads. If the surface is smooth and hard, the strip is suitable for this.
How many meters of anti-slip strip do I need for 1 staircase?

For a standard residential staircase, a roll of 15 meters is sufficient for 1 staircase. If you want to apply the anti-slip strip only to the tread of the stair step (where the step is deepest), for example pieces of approximately 70 cm, then you will need 2 rolls of 5 meters.
Where should the non-slip rubber strip be applied?

Is the strip not very wide for my stairs? The stair strip is usually stuck 1.5cm to 2cm from the front of the stair step. The strip is 28mm wide and 2mm thick and therefore looks very sleek. The width is also extremely suitable for small children (small feet) and the elderly who often place their feet at an angle.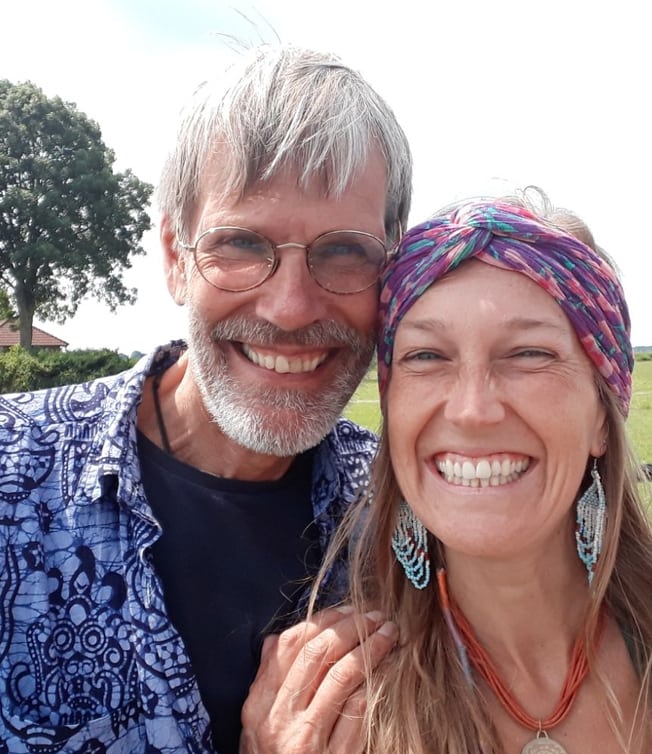 Making as many stairs safe as possible, that's what we do it for!
Joyce and Simon (Daughter & Father)
Started in 2013 together antisliprubbertape.com
An online webshop where you can buy a non-slip strip that is suitable for most home stairs.
But it can also be applied quickly and easily by anyone without technical knowledge, resulting in a safe staircase.
We have already made a lot of stairs safe again and we are quite proud of that.
Order your self-adhesive anti-slip stair strips now
15 meter roll - good for a full staircase
Take advantage now with your 10% discount code ' AS2021NL '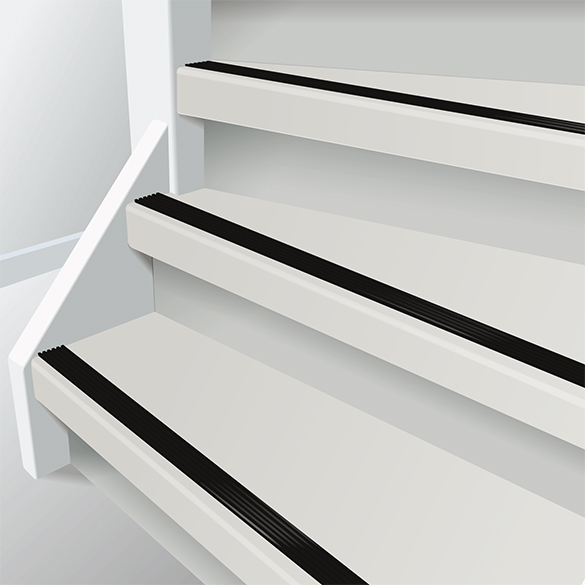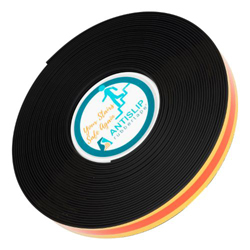 ​​​