Light options for a safe stairs
Posted on: 10-01-2017 om 21:27:41 | Dennis van de Burg | Tags: Safe and secure stairs
Stair lighting for a safer staircase
If you are in the process of refurbishing your stairs, there is a lot for sale these days to illuminate your stairs. Many houses have the toilet downstairs and then it is quite dangerous to go down at night. You don't really want to turn on a high beam, so it's useful to install LED stair lighting on your stairs. I would definitely research what is possible for this. In terms of stair lighting, there are different ways to install lighting on your stairs.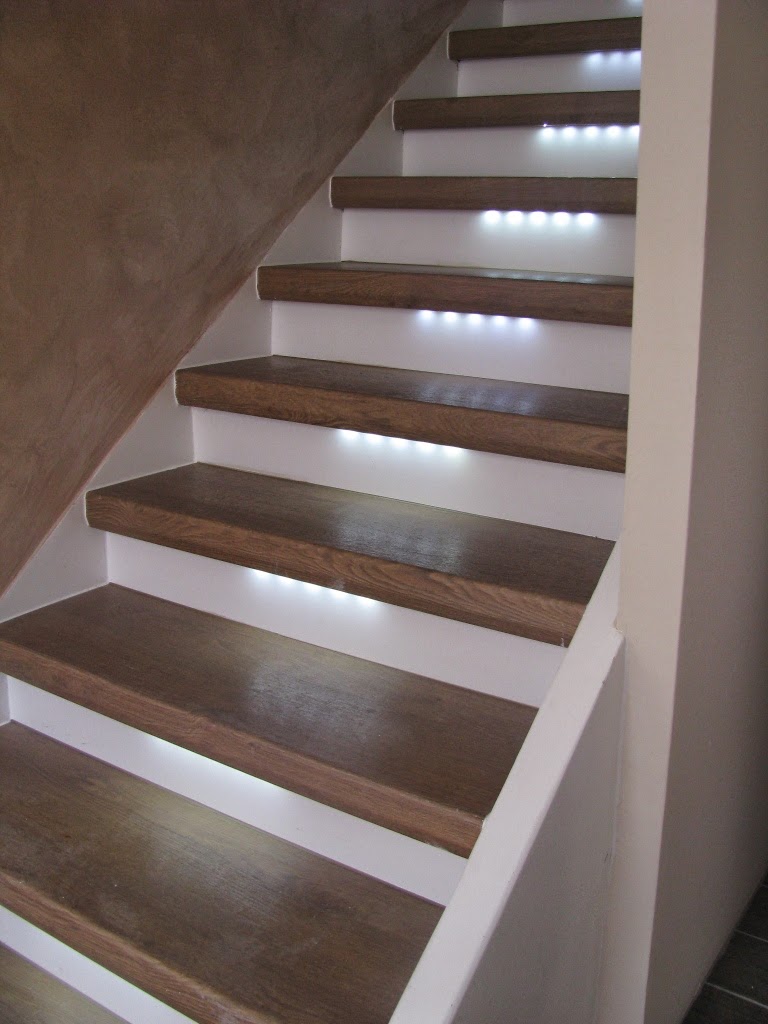 Staircase lighting for under every step
If you want to apply a complete staircase renovation, you can opt for stair lighting in your steps. Each stair step is then illuminated with an LED strip that is placed under the stair step. A nice solution but not cheap. There are many providers in the field of stair renovation, who assemble a complete staircase in 1 day, whereby a new transition step is mounted over every existing stair step, in the color that you like. An LED strip of stair lighting is then mounted under this transfer step.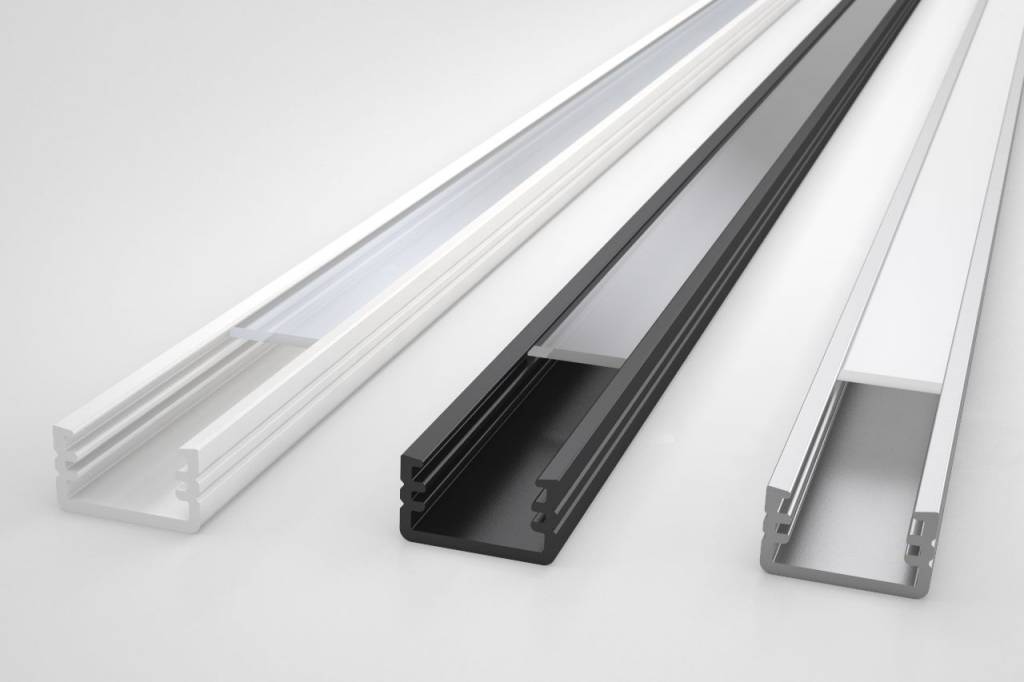 Stair lighting with an aluminum U profile
If you are only going to paint the stairs and not cover them with new steps, you can also opt for an aluminum strip on top of the steps. This is a U-shaped aluminum profile that you glue in a groove at the top of the stair step (you walk over the strip, as it were). In this groove you mount a staircase lighting LED strip. A white (opal) or transparent PVC cap covers this strip nicely. The LED strip that is glued into the profile gives a nice, even light. At Stair Care, for example, they sell these aluminum U strips complete and in separate parts. For this system you have to mill a groove in every step with the router so that the profile is flush with the top of the stair step.
Illuminate the stairs with luminescent strips on the steps
Unfortunately, with an LED lighting strip you have to have a power supply, so you usually have to pull a current wire from a wall socket and thus have to mill a groove in the wall so that you can hide the wires nicely. You can also opt for luminescent strips, also known as "glow in the dark" strips. These aluminum strips have been specially developed for stairs. The strips light up in the dark and provide enough light for the next 8 hours. For example, to be used for the first and last step. A big advantage is that you don't need a power point for this, just enough art and/or daylight. Daylight or artificial light recharges the strips during the day.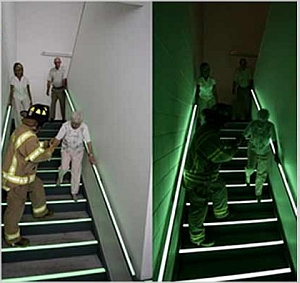 Stair lighting LED blocks for the stair cheek or wall side
There are also LED blocks, say a kind of box, which you mount on the wall and which give light to the side of the stairs with an LED light, so that you can see the steps better at night. The LED light is illuminated by a small sensor and after a minute it automatically switches off from the blocks, works on batteries and lasts a very long time. Another advantage here is no pulling wires, no milling grooves in the stairs or in the wall, so an easy way to create lighting on your stairs.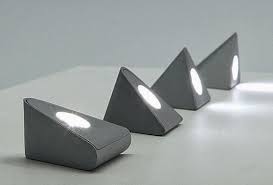 Stair lighting for behind the banister
A beautiful effect is to place lighting behind a splattered plank, or banister. You can also choose to mount an LED strip on the banister or the blackboard at the back, so that the entire handrail is illuminated, as shown here in the photo above. As you can see, there are many options here and also in different price groups. Keep in mind that LED light is sensitive to peak currents, which means that most LED lighting does not give the promised burning hours. Investigate this sufficiently, you also have a lot of quality difference with LED lighting, which is reflected in the price. Cheap is usually expensive and if 1 strip breaks, keep in mind that you can easily exchange the stair lighting if a LED strip breaks. Have you painted the stairs completely ready and sleek and do you also want to give your stair treads a safety strip? Then there are 2 options, you can choose a milling strip or a non-slip adhesive strip for stairs. If you are going to repaint the stairs and you choose the milling strip, mill the groove first. Let the paint dry thoroughly (at least 5 days with alkyd paint) and degrease the step well with alcohol before applying it. If you are going to apply the anti-slip tape, read here the different types of anti-slip tapes that are available and the comparisons with each other. Or request a color card of our anti-slip stair strip without any obligation.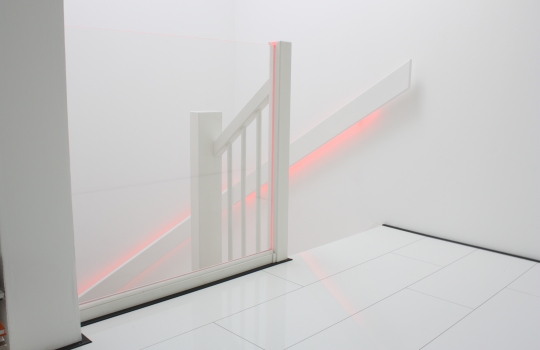 Blogwriter: Dennis van de Burg
Antisliprubbertape.com
Back
Comments
Login to give reaction Your comment will be posted as soon as it is approved.