Are you interested in our non-slip adhesive stair strip?
But do you maybe have some questions? Check out our FAQ page, to see if your question/answer is there.
If the answer you are looking for is not there, or maybe if you have some advice or comment for us, do not hesitate to send us a message.
We will try to reply to your message as soon as possible, but within 24 hours.
After receiving your complaint you will receive a confirmation from us. We will answer your complaint as soon as we receive it, but no later than within 24 hours, if it needs more time, we will inform you. If you do not appreciate this, you can contact the mediation department of Webshop Keurmerk to which we are affiliated.

As of February 15, 2016, it is also possible for consumers in the EU to register complaints via the ODR platform of the European Commission. This ODR platform can be found at (http://ec.europa.eu/odr.) If the complaint is not yet being dealt with elsewhere, you are free to file the complaint via the European Union platform.
.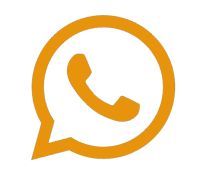 Do you want a quick answer to your question? Send us a Whats App

Our customer service answers Monday to Friday between 09:00 and 20:00.

Would you like to come by to pick up a product? Call to be sure if we have the product in stock, because our address is the office location with limited stock. We are available from Wednesday to Friday from 10:00 AM to 5:00 PM.
Antisliprubbertape.com is the brand of Je Eigen Praktijk