Cleaning your stairs is not difficult!
Posted on: 28-04-2017 om 16:54:05 | Dennis van de Burg | Tags: Tips and trends for stairs
Cleaning your stairs is not that difficult!
Every day you use your stairs and after a while you can also see that! Cleaning your stairs more frequently is a chore that needs to be done several times a week. In this article I would like to share with you some advice on how to do that.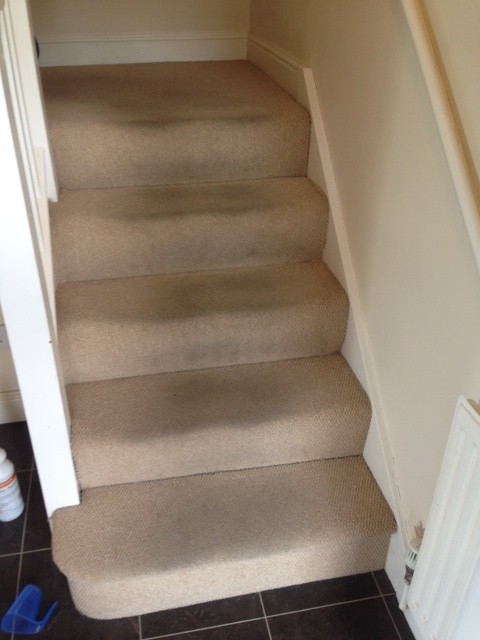 Lukewarm water is preferable
Even though the stairs is used very often, cleaning it is not that big of a deal. If you have carpet on your treads, or halfmoon shaped carped, you can easily clean it with a non fluffy cloth and a little lukewarm water. Don't use any chemical cleaning detergents because with products like these you can only create more durt and stains..
Give your stairs a new fresh look
Do you have pretty big nasty stains on your carpet? In that case use a special stairs cleaning product mixed with some water. Also for this method use a non fluffy coton cloth. Do not use any soap products because this will draw even more dirt to the stairtreads and this way you have to clean even more often then you already do.
A new coating layer on the treads
Is your stairs damaged or very dirty? In this case you can give it a new coating layer. This is not typical a difficult thing to do and basically everyone can do it. First use some fine sandpaper and roughen up the surface. Use a degreaser and dry the surface. Make sure there is not even a little bit of dust on the treads. Apply a new coating and enjoy your stairs again that looks like new!
Writer: Dennis
Back
Comments
Login to give reaction Your comment will be posted as soon as it is approved.